Minister of Finance and Economy Jean Castellini, – Minister of State Serge Telle, Mayor of La Turbie Jean-Jacques Raffaele, and Rémy Rolland, Administrator of Domaine. Photo: © Charly Gallo/Communications Department
Nearly a year after the acquisition of the Tête de Chien Fort by the Société Immobilière Domaniale, Monaco's property administration department, the Minister of State, Serge Telle, accompanied by Minister of Finance and Economy Jean Castellini, and Rémy Rolland, Domain Administrator, visited the site to inspect its facilities.
The visit took place in the presence of the Mayor of La Turbie, Jean-Jacques Raffaele. The Government is now considering to what use the Fort – situated on French territory high above the Principality – can be put, to accommodate activities that do not necessarily have to be take place on Monegasque territory. The Minister of State said that there will be a great deal of reflexion on all the possibilities.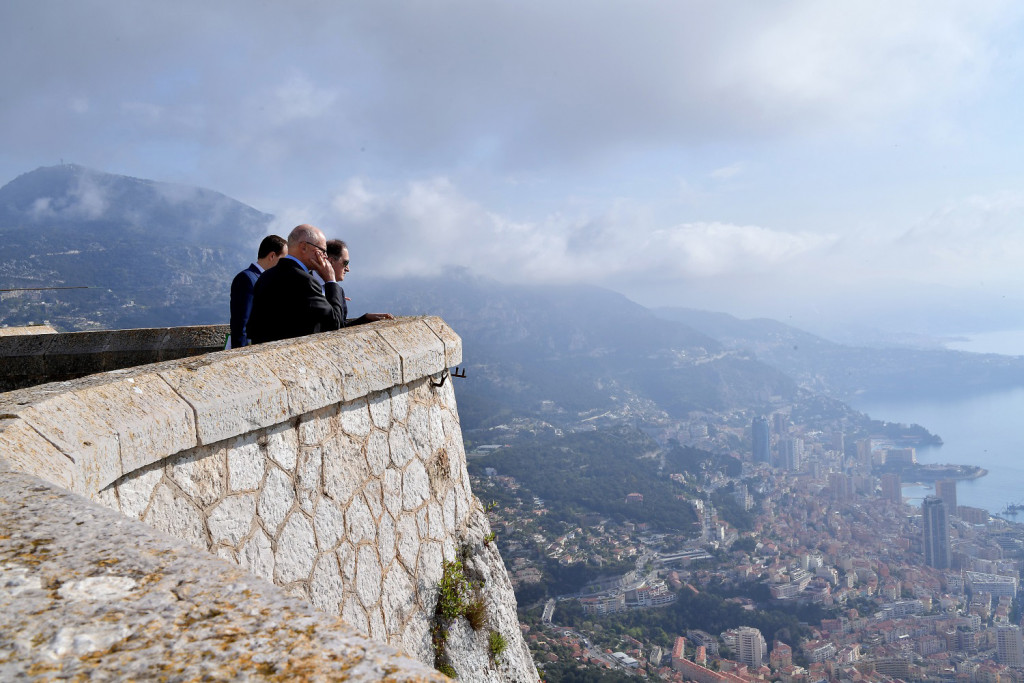 READ ALSO
READ ALSO