Monday afternoon, the University of Monaco class of 2017 Master in Luxury & Management had its first day of school to launch its specialised program "An Introduction to the Yachting Industry".

This coincides with the 26th Monaco Yacht Show, which starts this week, and where several IUM students will be organising or helping at stands with some big industry names.

The specialised yachting program is an initiative of Cluster Yachting Monaco, which welcomed students to the new premises of La Belle Classe Academy, the yacht training centre at the Yacht Club.

La Belle Classe Academy serves two purposes. First to offer training to IUM students, and also, over the last 18 months, to offer 2- to 5-day training programs for yachting professionals.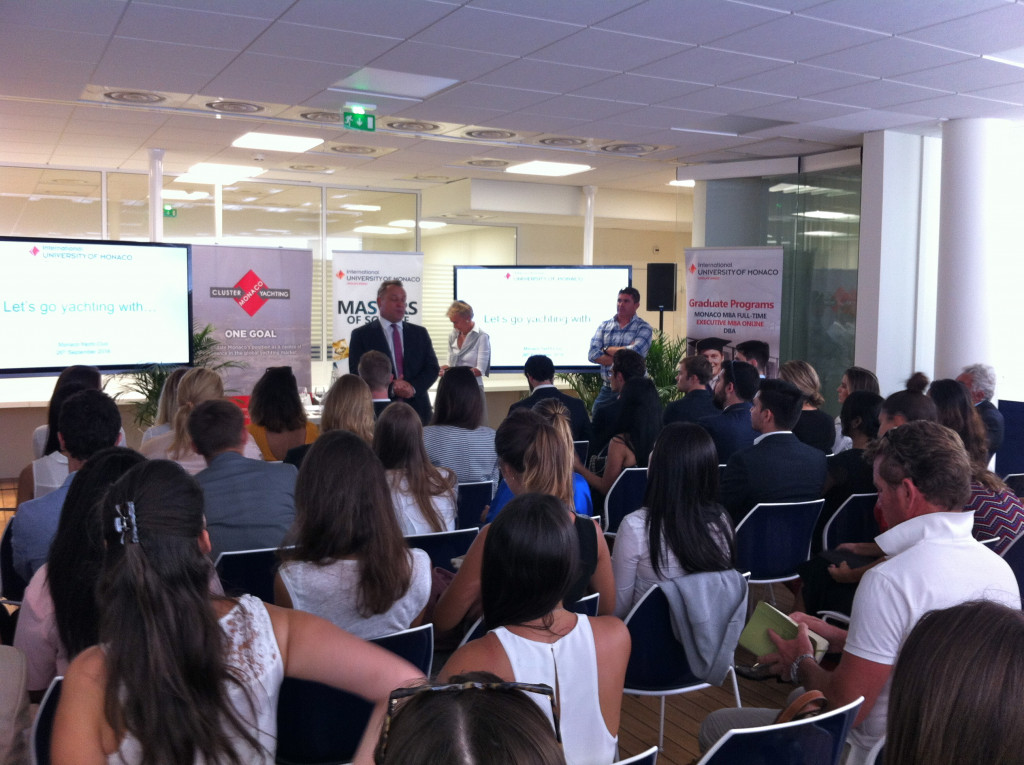 On hand for the afternoon to greet the 60 students of more than 20 nationalities were Jean-Philippe Muller, General Director at IUM, and Bernard d'Alessandri, President of Cluster Yachting Monaco.
"With 350 companies based in Monaco and 1,435 jobs, yachting, which is the fourth industry in the Principality, offers many prospects for the new generation," said Mr d'Alessandri. "I welcome this collaboration with the IUM. It seems important that professionals in the sector come forward and share their experiences to build together the future. With this new training, Monaco asserts its status as a 'world capital of yachting'.
IUM's master program is based on a 15-hour module, from September to November. The aim is to introduce students to the world of yachting, its products and services with a particular focus on the players and owners. The second half of the program, from January to June, will be devoted to yachting specialisation, for students who decide to pursue this path. Others may chose tourism or fashion. The objective is to offer students an in-depth-view of "business models" of the industry's key players before moving on to a "corporate project" in April, whereby students work on a concrete project submitted by a company specialising in yachting. Then in July, a 4-6 month job placement will start.
"It's important for the IUM to offer this new specialisation, because yachting in Monaco is a huge potential sector and an international outlook. Our ambition is to contribute to this economic dynamic, together with Cluster Yachting Monaco, a future generation of managers in this industry," says Mr Muller.
As IUM celebrates its 30th anniversary this year, Mr Muller noted that for the first time, Monegasque students make up ten percent of the 251 enrollment, coming in fourth after the French, Italians and Russians.