Felipe Massa will race his 15th Monaco Grand Prix on Sunday
ML: You started karting at the age of 8. How did you start driving so young and were you competitive from a young age?FM: I started practicing at the age of 8 – which is quite late in fact, many others begin as young as five or six – and then racing within a year. I finished 3rd, on the podium, in my first race so yes, I have always been competitive in my life.
ML: What are some of your strongest memories during the seven years you were karting?
FM: Actually, when I was 6, I had a little bike, like a motocross, and I started to get a bit wild. My father was a little scared and he said four wheels would be better.
I remember driving a go-kart for the first time. I understood right away this is what I wanted to do for my whole life. I used to watch F1 when I was a kid and loved everything to do with the sport – racing, competing, cars, adrenaline … but I never imagined I would ever be part of it. My dream to be a professional driver got closer and eventually I began doing what I love.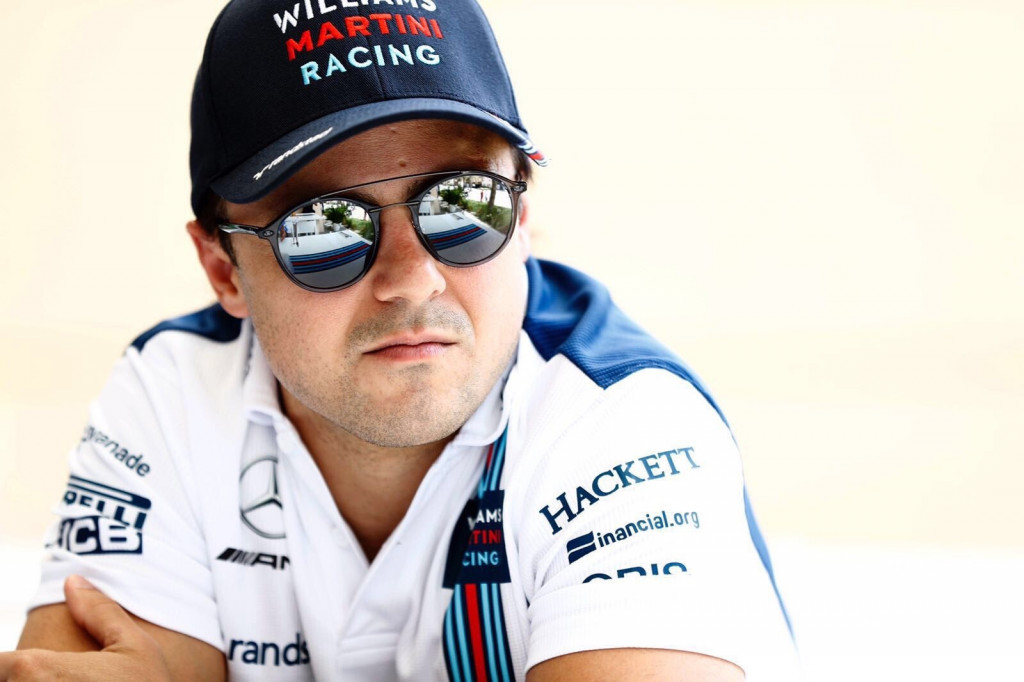 ML: How did you end up driving for Sauber, your first Formula One team?
FM: I started racing in smaller categories in 1998, so I did two years in Brazil in Formula Chevrolet – the first year I finished 5th and the following year I won the Brazilian championship.
The year after I came to Europe. I had no money and needed to find a sponsor but I only got enough money to do six races of the Italian championship in the Formula Renault. I started winning and in the end, in 2000, I did the Italian and the European championships and I won both.
The following year, I raced in the Formula 3000 before moving to Formula One in 2002. I was 20 when I did my first F1 race.
It was amazing, but when you reach F1, you are competing with the top of the top. I was racing for Sauber, not a very competitive team and most of the other drivers were there because they had won everything, so it is a lot more competitive, more difficult … a completely different level.
ML: At 20 years old you were living your dream in the fast lane. Did anyone give you advice?
FM: It was definitely my father who gave me the best advice. But I would say that the person who taught me the most was Michael Schumacher. When I was in Formula 3000, I had the chance to have a meeting with Ferrari at the beginning of the season. Jean Todt said, 'OK, now I know you. If you win the championship, come back here and we'll talk.'
I won, and I signed an 8-year contract with Ferrari as a young driver. It was a complete secret.
It didn't mean that I was going to drive for Ferrari, only that Ferrari was interested in helping me, to find a team for me to race with, through my performance.
So I was racing with Sauber and part of Ferrari young drivers, I had a very good relationship with Michael Schumacher and the year after, I became a Ferrari test driver and I spent a whole year with him, learning. He was like a teacher. I did another two years with Sauber 2004/5. In 2005/6, I had the opportunity to race for Ferrari when they changed drivers and in my first year I was Michael's teammate. It was amazing.
I stayed eight years with the team. After Schumacher, I had raced the longest with Ferrari.
ML: What makes a successful F1 team, in your opinion?
FM: The team depends on so many things. To be successful, the team has to be very organised, and have the money to invest – everything must be the best, the budget, the engineers, the designers, the engine, and the driver.
Teams from car manufacturers, like Ferrari, Mercedes, Renault. McLaren, Red Bull even, though they're not a manufacturer, they all have the necessary resources.
I am now starting my fourth championship with Williams, which is like a medium team. Their budget is about a third of the big teams.
ML: After you fractured your skull in 2009, why did you decide to keep driving – why not just say, "Yup, I'm done"?
FM: I decided to keep driving because that is what I love to do. I was quite lucky because the operations were successful. The doctors said I needed to be patient. The two to three weeks after the accident, the doctors were not sure about my vision. I had to wait maybe six months before I could drive again, but I know I was lucky. I could have become blind, I could have died. It was a close shave, but it wasn't my time.
ML: Aside from the risk of injury, can you describe the physical impact of driving in a F1 race?
FM: Driving has quite an impact on the body. It's aggressive and, of course, there are G-forces. For example, you have about 3 Gs on the brakes and 5 Gs on the corners, that means 5 times the weight of your body, so you definitely have to train a lot – especially your neck, back, arms, shoulders and the heart – to be strong to resist the vibrations.
Even though the seat is designed specifically for each driver, the back takes a lot of impact. You need to be comfortable, but regardless it's still very physical.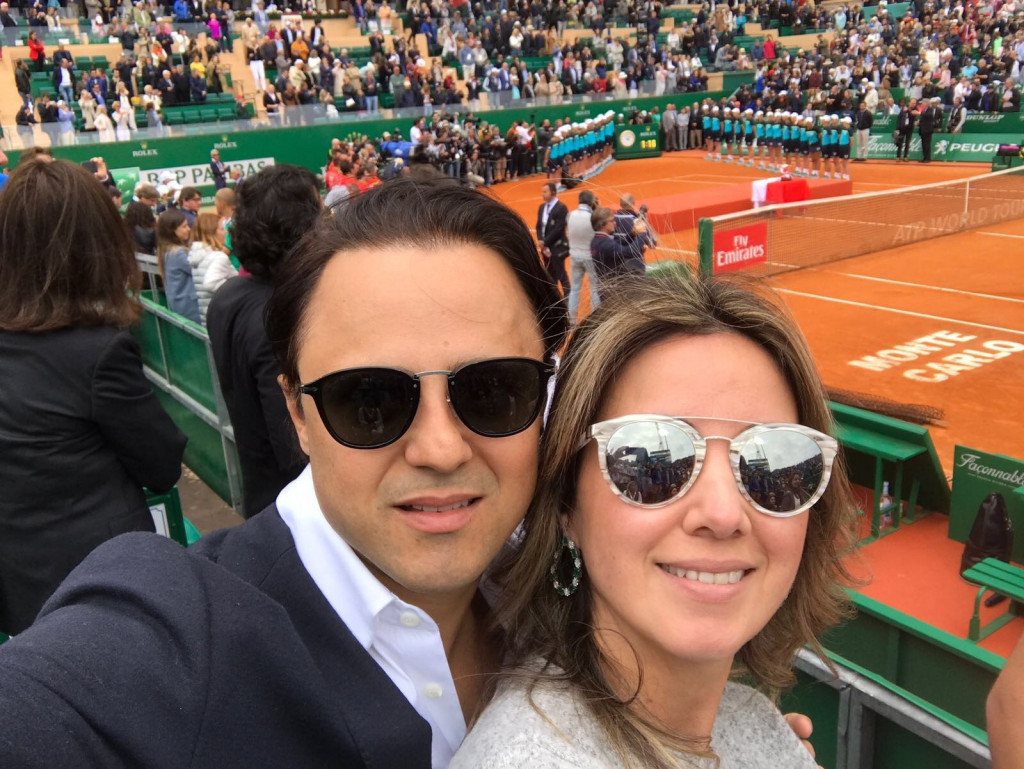 ML: You train with Christos Fiotakis. What do you do to stay fit?
FM: We train on simulators for driving, so we need to do physical training. You don't need to be strong, or big, because your weight is important, but you need to be very fit. I've been training with Christos for four or five years now, and I can see the results. I do cardio training everyday, I run a lot and do weight training, as well as balance work with a ball.
It's actually amazing how much I have improved – I'm 36 years old and have never been so in shape.
ML: Do you remember your first time racing in Monaco fifteen years ago? How have you evolved as a driver?
FM: My first race in Monaco was in 2002. I remember it well. Monaco is one of the most difficult tracks and you need to understand its limits. It's very tight, sometimes you even have to touch the guard rail, like a little kiss.
The first year is the most difficult, but you are always learning and by the second or third year, you're in pretty good shape in Monaco.
Over the last fifteen years, I've evolved enormously as a driver because technology has changed but actually driving the car still needs talent, and trainers can help you get fit and to increase your stamina.
ML: This is the 75th edition of the Monaco Grand Prix. To you, how has racing changed over
FM: Monaco is for sure still one of the most important F1 races and one that all drivers want to win.
What I think has improved a lot since I started in F1 is the relationship between the drivers. At the beginning, drivers were not very close, but it's better, and it's because of social media. It's always quite tricky though because when you are a driver, and you close the visor, you have no friends.
ML: What prompted your decision to retire at the end of 2016, now 2017 season? What are your plans post-F1?
FM: I decided to retire because I couldn't stay on with Williams, and I didn't have the opportunity to have a professional team that I believe is the right fit for me to carry on with who I can be important.
But then Nico Rosberg decided to stop and Mercedes replaced him with Valterri Botta. Williams wanted to keep me on the team, so I agreed to stay racing for a team that has confidence in me and that respects me. And I'm doing a good job, performing well up to now, so I'm quite happy with my decision.
My teammate Lance Strong is a young guy, only 18. I've been giving him some advice. I told him that Monaco will be one of the most difficult races for him, and he'll need to learn the track.
I don't know what I will do when I stop F1 … Maybe I will continue racing in another category. We'll see. I'll have time to think about it when I really, really decide to stop.
ML: This year you were captain of the Nazionale Piloti F1 team that faced Prince Albert's team in the 25th edition of the Monaco World Stars Football Match on May 24. Your son Felipinho played again with you this year. Will you encourage him to follow in your Formula One footsteps?
FM: My son is 7 and was born in Brazil but goes to school in Monaco. He speaks four languages – amazing! He loves sport, football, go-kart. Everything competitive he loves. I push him to do sport, but it's up to him, not me, as what he wants to do. For me though, sport is so important at that age as it teaches us so much.
ML: What do you like about living in Monaco?
FM: There's a huge Brazilian community in Monaco and I have a lot of friends here. It's a great place to live and safe, especially for a family. Monaco is small but there's so much to do. We go to the beach at Cap d'Ail or restaurants, like, Maya Bay and BeefBar. My son loves to go the Yacht Club. He has a happy life.
Article first published May 26, 2017.
READ ALSO
Monaco GP 75 Series: Christos Fiotakis, trainer to Princess & F1's Felipe Massa
READ ALSO
READ ALSO